Sponsor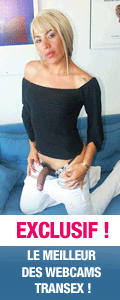 from Zurich to Koln
Posted by EMMA_TS Topic:
TS News Deutschland on Sunday, September 09, 2007 - 03:11 PM

Emma of Zurich will be in Pascha in Köln from 10th September onwards
You can see my profile currently under Zurich in this website and I have very good reviews. So if you would like to see me in Pascha you are most welcome
Active, Passive, 36D-26-36, English, white blue-eyes, very feminine xx

Ts available since 17.12.06 in Geneva
Posted by dominique69 Topic:
TS News Switzerland on Saturday, December 16, 2006 - 05:17 PM

Hello
3 beautiful trans escorts available in Geneva since 18.12.2006
from our agency. 3 délicieuses escortes transsexuelles disponibles dès le 18.12.2006 à Genève de notre agence.
Hellen www.trans-escort.ch/hellen
Axelle www.trans-escort.ch/axelle
Emma Morgane ( post op ) www.trans-escort.ch/emmamorgane
Have a nice time, passez un bon moment !
Trans Escort Service
Dominique



Online Users
_NOMEMBERS


you are not logged in

There are 1 unlogged users online !