Sponsor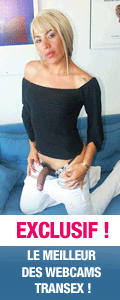 trans-girls.com now has got it's own member area !
Posted by admin on Jan 20, 2007 - 09:08 PM
trans-girls.com now offers thousands of photos and dozens of shemale videos for your pleasure! Many of them are exclusively found at trans-girls.com! Our content is updated monthly!.

Subscribe now for only 12.50 EUR a month!

In addition to enjoying the content, premium members will not be annoyed anymore with popups and other ads.


Some of our models:

Click here to learn more about our offer !
Online Users
Name in yellow = escort

alessiajol...

marcellama...





you are not logged in

There are 3 unlogged users and 2 registered users online