Sponsor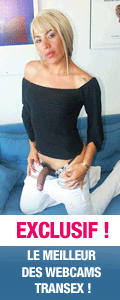 Topic: Transgirls news
The new items published under this topic are as follows.
News from around the TS-World
Posted by admin Topic:
Transgirls news on Sunday, November 20, 2005 - 07:11 PM

HOLLYWOOD :

ALEXIS ARQUETTE transgender brother of famed sibbling ROSEANNA ARQUETTE and PATRICIA ARQUETTE is set and has just signed a deal with LIFETIME TELEVISION to follow ALEXIS through her Sex Reassignment Surgery as she decides to go through the surgery or not. Alexis will be in a BIG BROTHER type setting with a few other celebrities, and had insisted when signing the contract, that all the members in the house refer to her as a SHE! ALEXIS sister ROSEANNA was famous for appearing in the film DESPERATELY SEEKING SUSAN along with MODONNA. PATRICIA is known for her spooky possessed loner
in the movie STIGMATA.
STAY TUNED FOR FUTURE DEVELOPMENTS !


NEW YORK

Famous photographer MIKE RUIZ is set to film his first feature film starring RU PAUL, CANDIS KAYNE, and LADY BUNNY. Set in NEW YORK, RU PAUL plays a mother whose daughter is kidnapped by CANDIS.....while LADY BUNNY plays a secretary at a cosmetic company owned by RU PAUL. I here every DRAG QUEEN and there mother wants a role. MORE IN THE FUTURE.....this should be real funny.

MISS TS INTERNATIONAL 2005- The Transsexual Beauty Pageant
Posted by cherry Topic:
Transgirls news on Saturday, October 01, 2005 - 12:30 PM

Hello Europe!!

Check out http://www.miss-ts.com for the transsexual event of the year!!

All girls interested in Beauty Pageants check it out to get information on how to enter and see last year's candidates.

All admirers, it's a must see event.. See the girls parade in their National Costume, Fetish/Fantasy Wear, Black Lingerie and Evening gown..

Nov 27th 2005- put it in your diary NOW!!

Two shemale are better then one, and we both will blow your mind
Posted by Kelly21xxx Topic:
Transgirls news on Thursday, March 10, 2005 - 07:57 AM

hey guys, bonjour les amis, so me and my girlfriend ana, we gonna be visiting europe in the mounth of March, and check out our website and find out yourself what is real hot hot hot shemales look like.
We are not only functional but versatile also, and we love to have fun, you can only wash if you are one of those voyeurs or partipate also! so click on : www.tsmiamigoddess.com
or call us at 00-1416-569-7519 i will post my europe # later, see you soon babes

london visit
Posted by miasexy Topic:
Transgirls news on Thursday, March 10, 2005 - 07:57 AM

I would like to infrom all the guys in london I will be cumming down during may. Call me for further details I hope to see you then xxxx mia

079190644424

http://www.ukpreopts.com/mia

Aktuell: Premium subscription page corrected!
Posted by admin Topic:
Transgirls news on Wednesday, January 05, 2005 - 02:11 PM

There was a bug in the subscription in english language that prevented it from functioning correctly. This bug has now been eliminated, and users can now subscribe to premium content.

Premium subscribers enjoy an ad-free site (neither popups nor banners) and also get access to thousands of pictures. 2 EUR a month is dirt-cheap!

Online Users
Name in yellow = escort

alessiajol...

marcellama...

monikakows...





you are not logged in

There are 0 unlogged user and 3 registered users online