Sponsor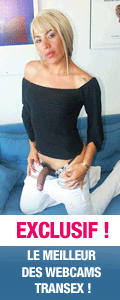 Do you like trans-girls.com very much and want to show our banner on your website?
Here is our banner:


Here's how you can show it on your site:


(you just need to copy the code above and to insert it into your own HTML)

Thank you for promoting trans-girls.com!
Online Users
_NOMEMBERS


you are not logged in

There are 0 unlogged user online !